Custom Idler Rollers and Custom Drive Rollers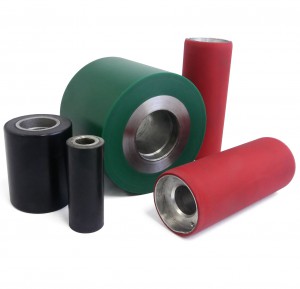 Rollers can come in either idler (with bearings) or with journals. Journals can be keyed for a drive roller application or machined to tolerances to fit in bearings. Covered with your choice of polyurethane our rollers can really perform!
We can manufacture from a supplied sample, your description, or technical drawings. Fill out the form below for a fast quotation for the roller you need.
You can also UPLOAD YOUR DRAWING FILE HERE, for an ultra-fast quote.
For an ultra-fast quote, fill in your dimensions below and click submit.