Design Your Own Covered Bearing
(Click here to purchase standard stock covered bearings.)
Need a special sized covered bearing? No Problem! Just fill out the form below for a fast quote on your exact need.
Sunray chemically bonds polyurethane tread to a high quality ball bearing to produce one of the most versatile products in our product line. Due to the high demand for this wheel, Sunray is able to ship Poly-Covered Bearings quickly!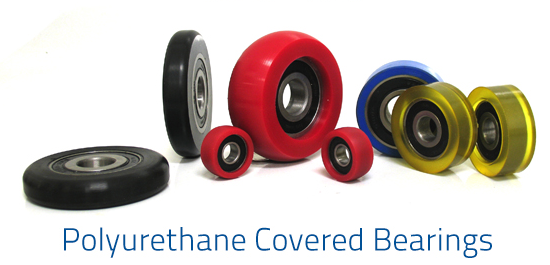 Need A Custom Poly-Covered Bearing?
Fill out the form below..