Lined Flow Tubes / Vibratory Tumblers & Large Items
Sunray, Inc. is one of the few polyurethane manufacturers capable of large item processing, including flow tube liners, vibratory tumblers and other large items. Sunray performs both custom lining and relining of pipes, barrels, flow tubes, tumblers and more.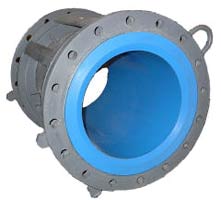 Our polyurethane flow tube lining can be applied to water and sewer pipes, conduit, and even non-standard shaped pipes. Sunray's flow tube liners conform to the shape of your tubes and piping, and protect inner surfaces from the wear and abrasion caused by continuous use and debris.
In addition to protecting new pipes, flow tube liners can be used to seal cracks, protect against corrosion, and restore life to existing piping used in production, manufacturing and plant operations. Sunray's flow tube liners are custom formulated from high quality resins, epoxies and polyurethanes based on the particular application of each pipe to be lined.
In addition to lined flow tubes, Sunray also manufactures drum liners for vibratory tumblers. Polyurethane linings are ideal for extending the life of vibratory tumblers used for polishing rocks and metal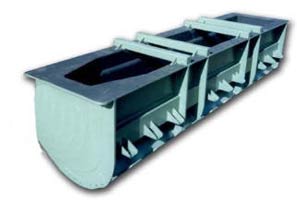 objects. In addition to offering added protection, vibratory tumblers lined with a polyurethane coating also benefit from noise reduction.
Sunray's expanded manufacturing facility is capable of producing liners for most pipes, drums, barrels and other large items. Simply give us a call to discuss your needs, UPLOAD YOUR DRAWING FILE HERE, or fill out the form below for an ultra-fast quote!
Call us today! 1 (800) 833-9960