The following drawing depicts the tread patterns available on the Standard Wheel, Flanged Wheel, and Wheel with Extended Hub.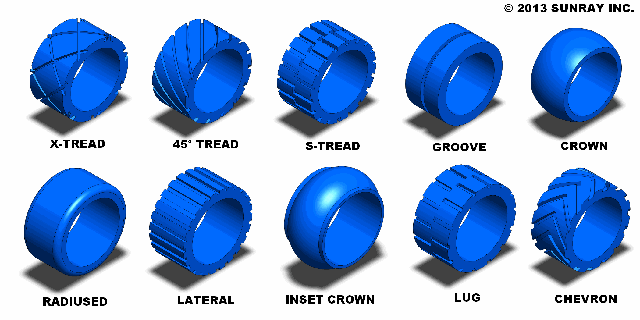 I must say your company did a fantastic job on my rollers. I'm very happy with them. I would like to express my heartfelt Thanks to you and your company. It's nice to know that a company in this fast paced economy has time to accommodate the small customers as well as the large clients. This is truly refreshing to see in America.
~ Sincerely, Chris M.