We manufacture polyurethane wheels to your specifications -or- you can purchase directly from our polyurethane wheel secure online store: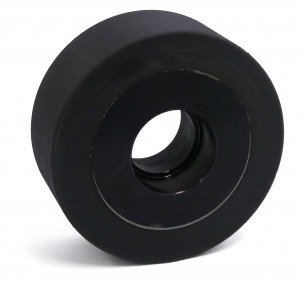 Polyurethane Wheels:
Idler Wheels With Bearings
Drive Wheels
You can choose from a wide variety of polyurethane wheel tread patterns, hardnesses, and colors. We even let you choose a polyurethane idler wheel or polyurethane drive wheel with a wide range of sizes.
If you don't see a urethane wheel at our store that meets your application criteria, please complete our online quote request form by clicking quote request form.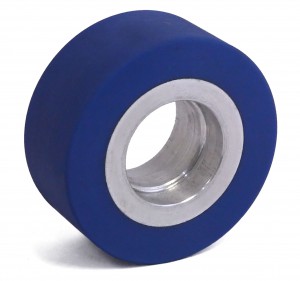 Please feel free to email, phone or fax us with any questions you may have, or if you would like to upload your drawing, click where highlighted. We usually will have your quote to you within 24 hours, weekdays.
For more information on load capacities for each size wheel, click here.
For more information about the impact of coefficient of friction on polyurethane drive wheels, click here.
IN A HURRY? Call (800) 833-9960 Monday through Friday 8am-5pm eastern time to speak to a representative for the fastest quote in the industry. You can also use the menu to choose the type of product you're interested in and our staff will expedite the quote to you by email or fax.
You can also UPLOAD YOUR DRAWING FILE HERE, for an ultra-fast quote.