This is another common type of wheel. Extended Hub wheels can come in either idler (with bearings) or drive (straight bore with a keyway).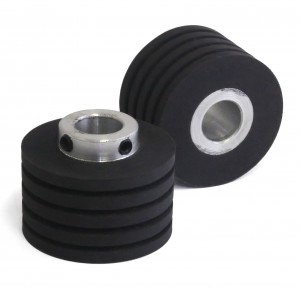 Extended hub wheels typically allow for fastening systems so that our wheels can be locked down or mated to a specific shaft. Extensions also can add width to wheels to allow them to be inserted between forks, such as a caster application. We can manufacture your extended-hub wheel from technical drawings or from your existing sample.
For more information on load capacities for each size wheel, click here.
You can also UPLOAD YOUR DRAWING FILE HERE, for an ultra-fast quote.