Online Store
Order Parts Online
Sunray's Polyurethane Tubing can provide valuable solutions for your immediate needs. Versatile, strong and resilient, these tubes can be utilized in various applications.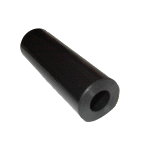 Available in Durometers 60A, 70A, 80A, 90A & 95A and more! And in a variety of colors. Try them now! Tubes are custom-cast to your specifications. Please allow up to 10 business days to process your order.
Upload Your Drawing Files Here!
Minimum Order $100.00 USD
Tolerances: Length +/- .25″; OD +/-.030″; ID is -.040″
Durometers: 60A, 70A, 80A, 90A, 95A & MORE (Click HERE for an explanation)
Don't See The Size You're Looking For? Click Here.