Online Store
Order Parts Online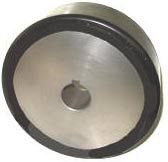 Don't see what you need here? Our staff is ready to help.

Call M-F, 8am-5pm ET 1 (800) 833-9960 or email us
at info@sunray-inc.com for the best customer service
the industry has to offer!
Price Breaks for Quantities 6+ (Save 10%), 11+ (Save 15%),
21+ (Save 20%).
Please Contact Sales for Larger Quantities.
Quantity Discount Reflected in Cart
Please allow 10-15 Days to Manufacture your Custom Wheels.
Contact Us Directly for any Special Need you may have.
Click Here for Load Capacities How to Order Wheels
4.75 X 3.25 DRIVE WHEEL
$81.58